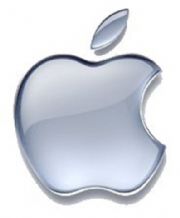 1) iPod fall classic: It happens every September. Apple refreshes its iPod lineup at a music-oriented shindig in San Francisco. At last year's event, Apple introduced the video camera-equipped iPod nano, and announced a few minor upgrades and price changes to the rest of the iPod family. While the era of the standalone digital music player (excluding the iPod touch) is drawing to a close, there's still some life left in the genre. This year's happening could bring a Web-basediTunes service borne from the Lala online music streaming service, which Apple bought in late 2009 and shuttered last month. Long-suffering Windows users, forced to use the bloated and slow iTunes desktop client, would certainly rejoice.
2) iPod touch meets iPhone 4: Or Apple might dote on the iPod touch and pretty much ignore the rest of the iPods. Since the multi-talented touch is really an iPhone without the phone (or camera), it's likely the next-gen model will adopt the iPhone 4's slimmer shell and some of its capabilities. How about an iPod touch with a front-facing camera for FaceTime video chat? Considering the touch's popularity with kids, and the fact that it already has Wi-Fi (required by FaceTime), video chatting is a natural. As for the iPhone 4's rear-facing camera, no, the touch won't get it. Apple needs some product differentiation, after all.
3) MacBook upgrade: Too boring? Perhaps, but Macs still sell like hotcakes, even though Apple is obviously more focused on its mobile devices these days. The entry-level MacBook did get a minor upgrade recently, as did the pricier MacBook Pros. But what about the ultra-thin MacBook Air? Apple's once-hip-but-now-forgotten laptop isripe for an upgrade, although some critics believe the Air's time has passed.
4) iPad 2: OK, the iPad is still new by Apple standards, which is fond of annual (or even longer) upgrade cycles. Still, Apple's tablet is crying out for a front-facing camera, particularly since the shiny new iPhone 4 has one. Tablets and video chat are made for each other, and the camera-less iPad is strangely ill-equipped in this area. Plus, competing tablets will almost certainly include a Webcam. It's unlikely a new iPad will debut by the end of the year, however. January 2011 is a safe bet though.