10. Soldier of Fortune
Soldier of Fortune is a 1955 adventure film about the rescue of an American held prisoner in the People's Republic of China in the 1950s. It was directed by Edward Dmytryk, starred Clark Gable and Susan Hayward and was written by Ernest K. Gann based on his 1954 novel.
Jane Hoyt (Susan Hayward) arrives in Hong Kong, looking for her husband, thrill-seeking photojournalist Louis Hoyt (Gene Barry). She attracts the eye of shady shipping magnate Hank Lee (Clark Gable). With his help, she learns that Louis entered Communist China and was imprisoned as a suspected spy. -Wikipedia.org
9. The Hucksters
The Hucksters is a 1947 MGM film directed by Jack Conway and starring Clark Gable that marked the debut of Deborah Kerr in an American film. It also featured Sydney Greenstreet, Adolphe Menjou, Keenan Wynn, Edward Arnold and Ava Gardner. The film is based on the novel written by Frederic Wakeman, Sr.. -Wikipedia.org
8. Any Number Can Play
Any Number Can Play is a 1949 drama film starring Clark Gable and Alexis Smith. It is based on the novel of the same name by Edward Harris Heth. An illegal casino comes between its owner and his wife and son. -Wikipedia.org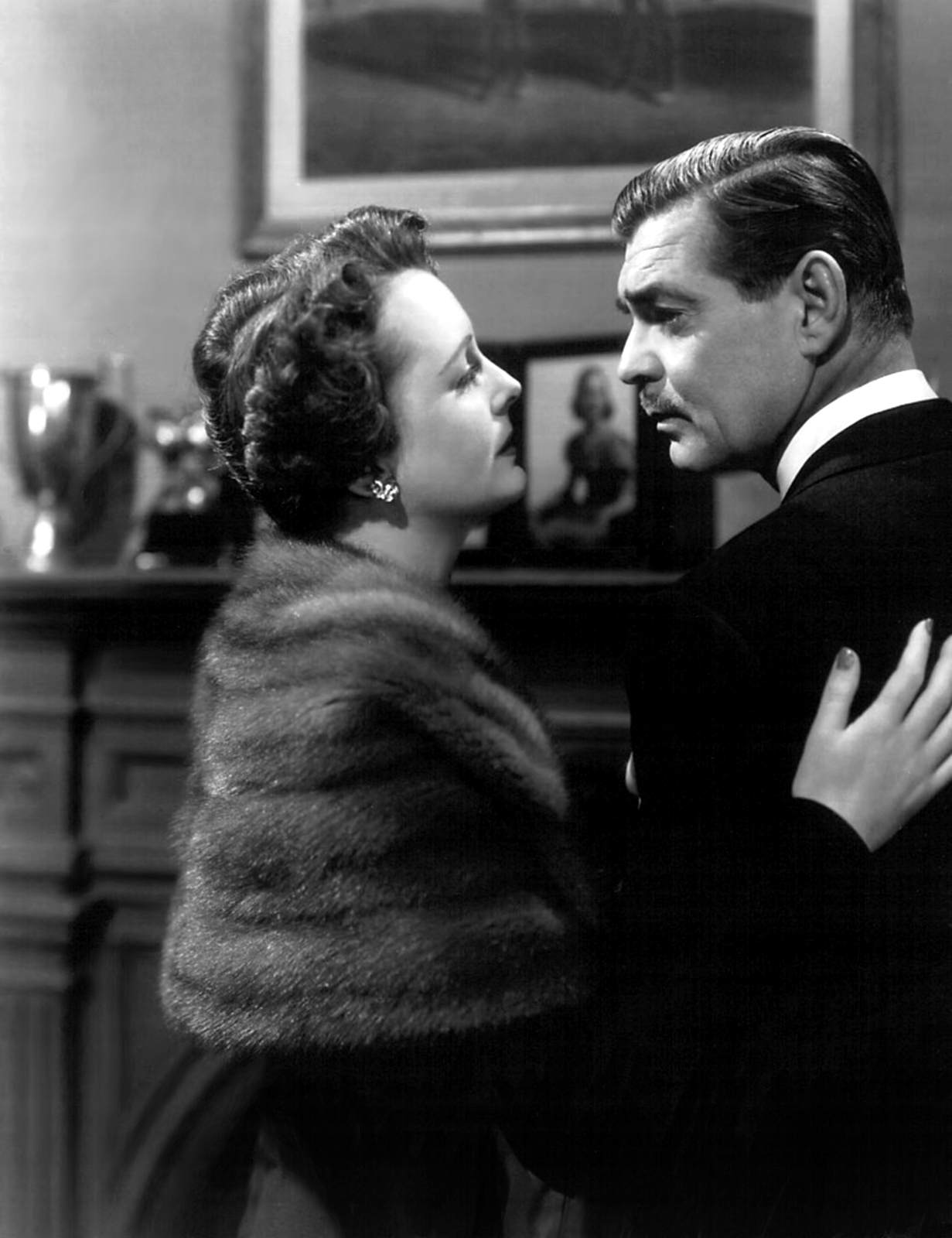 7. The Tall Men
The Tall Men is a 1955 American western film directed by Raoul Walsh and starring Clark Gable, Jane Russell, and Robert Ryan. The 20th Century Fox film was produced by William A. Bacher and William B. Hawks. Sydney Boehm and Frank S. Nugent wrote the screenplay, based on a novel by Heck Allen (as Clay Fisher).  
Ben Allison (Clark Gable) and his brother Clint (Cameron Mitchell) journey to Montana in search of gold. They come upon wealthy businessman Nathan Stark (Robert Ryan) who they rob and kidnap before he talks them into becoming partners with him on a cattle drive to Montana. As they travel to Texas to buy the cattle, they come upon a party of settlers who share their fire and agree to slaughter a mule for food; as they leave the next day they realize the Indians (Sioux) are likely to attack the settlers and Ben heads back to see the last of the settlers being attacked by a war party and shoots several of them. -Wikipedia.org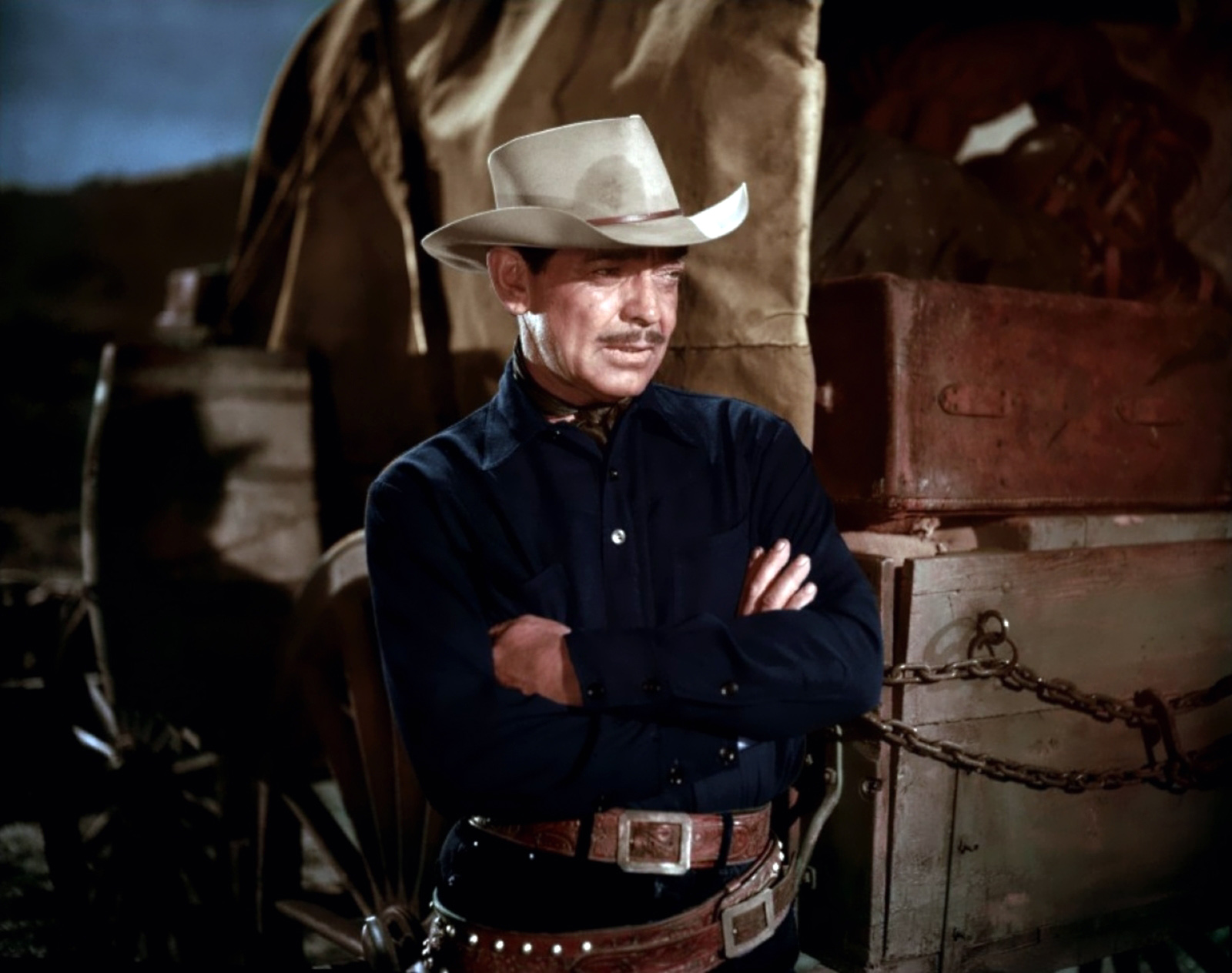 6. The Misfits
The Misfits is a 1961 American drama film written by Arthur Miller, directed by John Huston, and starring Clark Gable, Marilyn Monroe, Montgomery Clift, Thelma Ritter, and Eli Wallach. It was the final film appearance for both Gable and Monroe. It was not a commercial success at the time of its release, but it garnered critical respect for its script and performances.    
The Misfits takes place in Reno, and depicts the chance meeting and friendship of a depressed divorcée, Roslyn Taber (Monroe), and Gay Langland (Gable), an aging ex-cowboy prone to gambling, who survives by rounding up and catching mustangs. These had once been sold as horses for children, but now the only market is selling them to slaughterhouses for the manufacture of dog food. Wallach plays Guido, Langland's pilot partner, and Clift plays Perce Howland, a drifter rodeo rider. -Wikipedia.org
Do you like this article? You can write articles like this and make money from it. It is free to join and you can make money online as soon as you sign-up. Click on the link to Sign-up with Bukisa.com and starting making some good money on the internet.
5. Run Silent Run Deep
Run Silent, Run Deep is a war film released in 1958 based on the 1955 novel by then-Commander Edward L. Beach, Jr.. The movie was directed by Robert Wise and it starred Clark Gable, Burt Lancaster, and Jack Warden. It also featured the movie debut of Don Rickles. The film depicts the grim reality of WW II submarine warfare (the movie title refers to a submarine stealth tactic) as well as exploring the themes of vengeance, endurance, courage, loyalty, and honor, and how these can be tested in time of war. It is considered one of the great war action films of its genre. -Wikipedia.org
4. Mutiny on the Bounty
Mutiny on the Bounty is a 1935 film starring Charles Laughton and Clark Gable, and directed by Frank Lloyd based on the Charles Nordhoff and James Norman Hall novel Mutiny on the Bounty.  The film was one of the biggest hits of its time. Although its historical accuracy has been seriously questioned (inevitable as it is based on a novel about the facts, not the facts themselves), film critics consider this adaptation to be the best cinematic work inspired by the mutiny. -Wikipedia.org
3. Gone With the Wind
Gone with the Wind, first published in May 1936, is a romantic novel and the only novel written by Margaret Mitchell. The story is set in Clayton County, Georgia and Atlanta, Georgia during the American Civil War and Reconstruction and depicts the experiences of Scarlett O'Hara, the spoiled daughter of a well-to-do plantation owner. The novel is the source of the extremely popular 1939 film of the same name. -Wikipedia.org
2. Mogambo
ogambo is a 1953 film directed by John Ford, featuring Clark Gable, Ava Gardner, Grace Kelly and Donald Sinden. The film was adapted by John Lee Mahin from the play by Wilson Collison.  Kelly won a Golden Globe for Best Supporting Actress (1954), and the film was nominated for two Oscars, Best Actress in a Leading Role (Gardner), and Best Actress in a Supporting Role (Kelly). The film was also nominated for a BAFTA Film Award (Best Film from any Source USA).  Mogambo is a lavish remake of the classic film Red Dust (1932). The earlier movie also featured Gable in the lead role. -Wikipedia.org
1. It Happened One Night
It Happened One Night is a 1934 American comedy film with elements of screwball comedy directed by Frank Capra, in which a pampered socialite (Claudette Colbert) tries to get out from under her father's thumb, and falls in love with a roguish reporter (Clark Gable). The plot was based on the story Night Bus by Samuel Hopkins Adams, which provided the shooting title. It Happened One Night was one of the last film romantic comedies created before the MPAA began enforcing the 1930 production code in 1934. In spite of its title the movie takes place over several nights and none is particularly key to the plot. 
The film was the first to win all five major Academy Awards (Best Picture, Director, Actor, Actress, and Screenplay), a feat that would not be matched until One Flew Over the Cuckoo's Nest (1975) and later by The Silence of the Lambs (1991). In 1993, It Happened One Night was selected for preservation in the United States National Film Registry by the Library of Congress as being "culturally, historically, or aesthetically significant." It was remade as a 1956 musical comedy, You Can't Run Away from It, starring Jack Lemmon and June Allyson. -Wikipedia.org
Did you like this article? You can write articles like this and make money from it. It is free to join and you can make money online as soon as you sign-up. Click on the link to Sign-up with Bukisa.com and starting making some good money on the internet.
Related Content:
The Best Male Lead Performances in Film