We all do not have the ability to be creative. Perhaps, that is why, some of us choose to get store bought products as presents for our boyfriends or girlfriends. However, nothing can pass a present that is made with our own hands. It is that one thing that can be held ideal and memorable for both the partners. But why is it so? This is because making something with your own hands need careful planning, your sweat and above all, personalization. And when we incorporate these three elements we get innocent and true love that is coming all the way from your heart for your partner. In turn, your partner receiving it will realize how much they mean to you. That is why, a homemade present is romantic and has a better ability to deepen a relationship.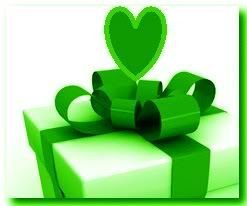 A store bought present does not have similar elements attached to it. It actually has more negative air blowing around it. This can be said because it requires you to diagnose your partner's taste and spend money. But more than anything else, its price can have a tendency to make you look like a buyer of your partner's love. This again can be liked to the fact that your love is based on money power.
However, as mentioned earlier, not all of us are creative or expert in art and craft. So occasionally buying them a present is not a bad idea. It is also best to stick to this tradition if time constraint becomes an issue. But those who want to give the ultimate present to their partner and have time in hand must take an attempt to turn to arts and crafts. These days you do not even need to take classes on campus for such task. There are gift making tutorials available online which can help you create anything and just out of any materials you like. But of course to make a statement, do not forget engraving on it a romantic line along with your name. This is not only romantic, but also makes the present a token of love to be cherish forever.
You may also like:
Understanding 5 Reasons Why Men Do Not Break up With Unstable Women
Funny Hidden Messages Found In The Most Gifted Items of All Time
4 Common Mistakes That Bring Frustration and Ruin To A Relationship